★ ALL STAR WRESTLING FEDERATION ★
PICBASE: Meagan Good
REAL NAME: Isabella Lya Sanchez-Raye
WRESTLERS NAME: Isabella Sanchez-Raye
NICKNAME(S): Sweetest Nightmare, Beautiful Vengeance
HEIGHT: 5' 9
WEIGHT: 126 lbs
FROM: Rio De Janeiro, Brazil
ALIGNMENT: face
ENTRANCE: will add later
BRIEF GIMMICK DESCRIPTION: angel with the mind of a genius
THEME MUSIC: "Put It Down" by Brandy and Chris Brown
---
FINISHER(S): HERE
SIGNATURES: HERE
REGULAR MOVES - 5 MIN: HERE
FIGHTING STYLE: HERE
WEAPON OF CHOICE: HERE
---
ACCOMPLISHMENTS: Owner of Legacy World Wrestling
Former Vice President of Total Impact Wrestling
CWF Siren
Chief Operations Officer of Championship Wrestling Federation
Head of CWF Latin America
Owner of the Mariarti Hotel and Resort
Owner/Founder of STARRPOWER
President of Jax Family Wargrounds
BIOGRAPHY: The younger sister of the Latin Kings and St. Jetstream and twin sister of Marisol Sanchez, Isabella is a legend in her own right. At the tender age of 23, she has done more than most twice her age. A master of submissions, mixed martial arts and luche libre, Isa is very versatile and crafty. Her innocent outward demeanor has fooled many who were foolhardy enough to discount her abilities in and out of the ring. She possesses a shrewd business sense that most would not think that someone so young would have.
---
HOW DID YOU FIND US?: Cody
★ ALL STAR WRESTLING FEDERATION ★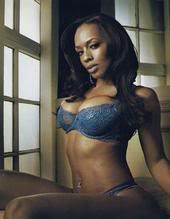 PICBASE: Melyssa Ford
REAL NAME: Serai Jacqui Leone-Ramirez
WRESTLERS NAME: Serai Leone-Ramirez
NICKNAME(S): Dark Seduction
HEIGHT: 5' 8
WEIGHT: 124 lbs
FROM: Philadelphia, PA via Caracas, Venezuela
ALIGNMENT: depends on her mood haha
ENTRANCE: HERE
BRIEF GIMMICK DESCRIPTION: master seductress and mind warfare specialist
THEME MUSIC: HERE
---
FINISHER(S): HERE
SIGNATURES: HERE
REGULAR MOVES - 5 MIN: HERE
FIGHTING STYLE: HERE
WEAPON OF CHOICE: HERE
---
ACCOMPLISHMENTS: HERE
BIOGRAPHY: Cousin of Isabella Sanchez-Raye, the lovely Venezuelan known as Dark Seduction is a force to be reckoned with. Multi-talented, the emerald eyed mocha seductress is a veritable Jill of all trades much like her prima Isabella. Also a master when it comes to mixed martial arts and submissions, Serai is not one to be underestimated or taken lightly.
---
HOW DID YOU FIND US?: Cody

Isàbella Lya Sanchez-Raye




Posts

: 1


Join date

: 2012-08-16





Similar topics
---
Permissions in this forum:
You
cannot
reply to topics in this forum